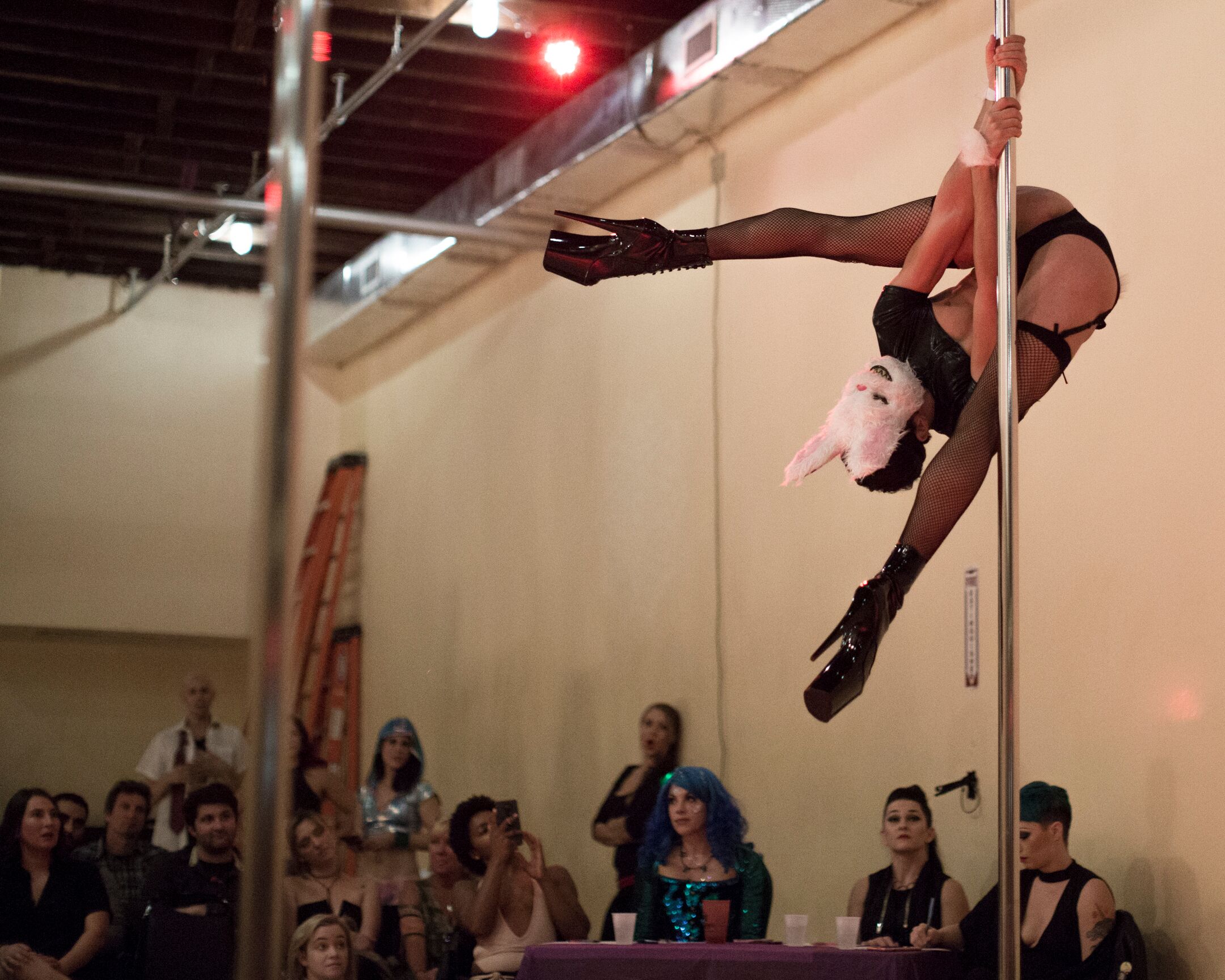 Applicants must be over the age of 18 and be male (or identify as male) in order to apply. If you have questions or concerns regarding this subject, please feel free to contact us.
Applicants can be national or international. This contest is open to both Amateur and Professional performers (though contestants will be competing in the same category). There is no fee to apply however all videos and requests must be sent in by September 30th to MrPoleDance2018@gmail.com
Videos must be 2-4 minutes long and filmed as one entire shot (not edited or spliced). Video should showcase the applicants ability to work the pole and perform on stage. Videos can be filmed in front of an audience or in studio or at home. Please upload your video to YouTube or Dropbox (or a similar site) and send the link.
Along with the video link, please send:
1. Applicants full name
2. Contact phone number
3. Stage Name
4. Date of Birth
5. Your Location (City/State/Country)
6. Concept/Theme for the piece you will be performing

Send Link and Info to MrPoleDance2018@gmail.com
Performances must be between 3 and 5 minutes long. Contestants may use one song or a pre-edited medley in their show.
Performers are permitted to use props and effects. Please contact us regarding all props and effects that are being used in your piece by October 29th 2018 at MrPoleDance2018@gmail.com
Performers have complete freedom with their costume and footwear choices. Nudity is not allowed however performers may strip down to a thong or g-string if they choose to do so.
Competitors must showcase static pole, spinning pole, and floor-work in their piece. There will be three 16 foot high 45mm poles arranged in a triangle pattern...two poles are stainless and one is brass. Competitors will be able to choose which are on static vs spin.
Competitors must sign a waiver and arrive to the competition in a timely manner. There will be a tech rehearsal on Friday November 16th at 6pm, this rehearsal is not mandatory.